Regular price
$1,299.99 USD
Regular price
Sale price
$1,299.99 USD
Unit price
per
Sale
Sold out
NEW! Shipping begins Monday, November 6, 2023. Place your order today to reserve your Zapp Plus.
The Zapp Plus is an entry-level permanent jewelry welder with more power and an advanced stylus. The Zapp has an extended energy range, advanced stylus with available extension, 3-year warranty, and is proudly made in the USA.
1-30 J Energy Range in Single-Joule Increments
Advanced Stylus
Removeable Stylus Cord—Ready for Stylus Extension for Anklets
Argon-Ready
Made in the USA
US-based Customer Service
Easiest Permanent Jewelry Welder to Learn and Use!
Uses Premium Orion® Tungsten Electrodes
3-Year Manufacturer's Warranty
Starting at $1,299 USD, the Zapp Plus permanent jewelry welder provides a low-cost solution to start your permanent jewelry business!
AN EXTENDED FEATURE SET
1-30 Joule Energy Range. The Zapp Plus provides an extended energy range of 1-30 Joules in single Joule increments. Close any jump ring or chain! Make simple jewelry repairs! Create your own jewelry!

Advanced Stylus. The Zapp Plus is paired with the same advanced stylus you see on Orion permanent jewelry welders. Better welding results!

Stylus Extension. The Zapp Plus stylus cord can be extended up to nine feet using the Sunstone stylus extension cord. Perfect for anklets!

Longer Stylus Length. The Zapp Plus comes standard with a 44.25" tip-to-tip stylus cord—the longest among any other welder!

Argon Ready. The Zapp Plus is argon-ready connecting to any argon source, such as the Argon Mini. Enjoy cleaner, stronger welding results! Boost customer satisfaction!

Premium Electrodes. The Zapp Plus uses premium Orion tungsten electrodes, known for delivering consistent welding results. 

Built by Experts. Sunstone's in-house engineering team has decades of cumulative micro welding experience, the micro welder experts. Choose dependability and expertise!
A BEGINNER'S WELDER 
As a starter welder, the Zapp Plus helps you gain a toehold in permanent jewelry and build your business. When the time is right you'll want to trade your Zapp Plus for an Orion permanent jewelry welder, such as the Orion PJ, that offers more power, more energy control, more precision, more safety features, and more customization—a professional welder used by more PJ artists than any other welder.
THE LOW-COST, ADVANCED PJ WELDER 
Built on the success and dependability of the Zapp, the Zapp Plus provides double the power and an advanced stylus. Made in the USA and designed by an engineering team with many years of micro welding expertise, you can count on the Zapp to provide years of safe, reliable service.
With the Zapp Plus, you'll never unintentionally shock you or your customers with an unsafe welder or one not intended to be used for permanent jewelry. You'll never have to modify a stylus to avoid an unwanted electrical buzz or jolt. The Zapp Plus is a true PJ welder backed by Sunstone's 15 years of micro welding experience—the micro welder experts.
ZAPP™ VS ZAPP PLUS™
The differences between the Zapp and Zapp Plus are:
Energy Range. The Zapp Plus has an energy range of 1-30 Joules. The Zapp has an energy range of 3-10 Joules. Both models are suitable for permanent jewelry.
Stylus. The Zapp Plus uses an advanced stylus that provides a better welding experience. The Zapp uses a budget stylus that provides satisfactory welding results.
Stylus Extension. The Zapp Plus will accept a stylus extension cord that provides up to nine feet in cord length, which is great for anklets. The Zapp does not have this option.
ZAPP PLUS™ VS ORION PJ™ AND ORION MPULSE™
Orion is professional line of permanent jewelry welders manufactured by Sunstone. The Zapp Plus was designed as a beginner's welder with a price that makes starting your own permanent jewelry business easier. As your business grows you'll need more energy control, more power, and safety features, all of which you'll find in the Orion line of permanent jewelry welders.
ZAPP PLUS™ ADVANTAGES OVER THE COMPETITION
Removable Stylus for Maximum Extension, Portability
Advanced Stylus
Energy Dial for Faster Energy Selection
Choice of Optics
Made in the USA
Expert Design and Manufacturing
Keeps Welding After Tens of Thousands of Welds and More!
5-Star Customer Service
Share
View full details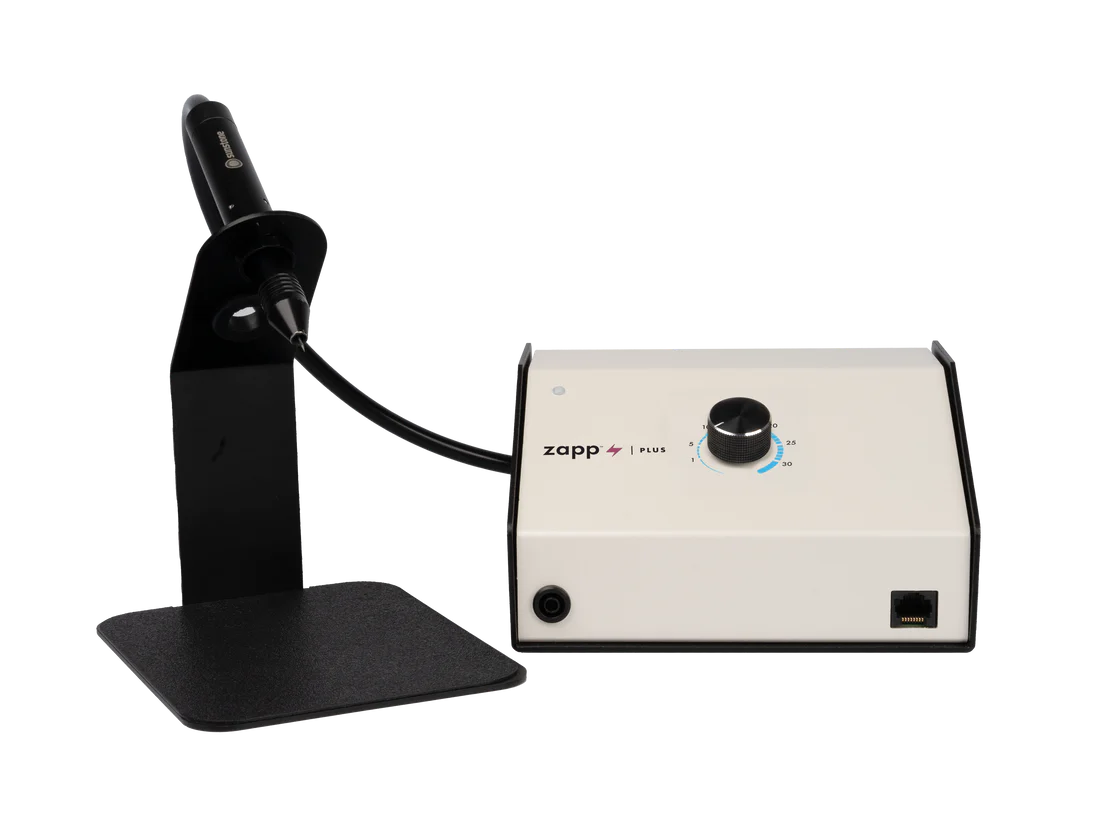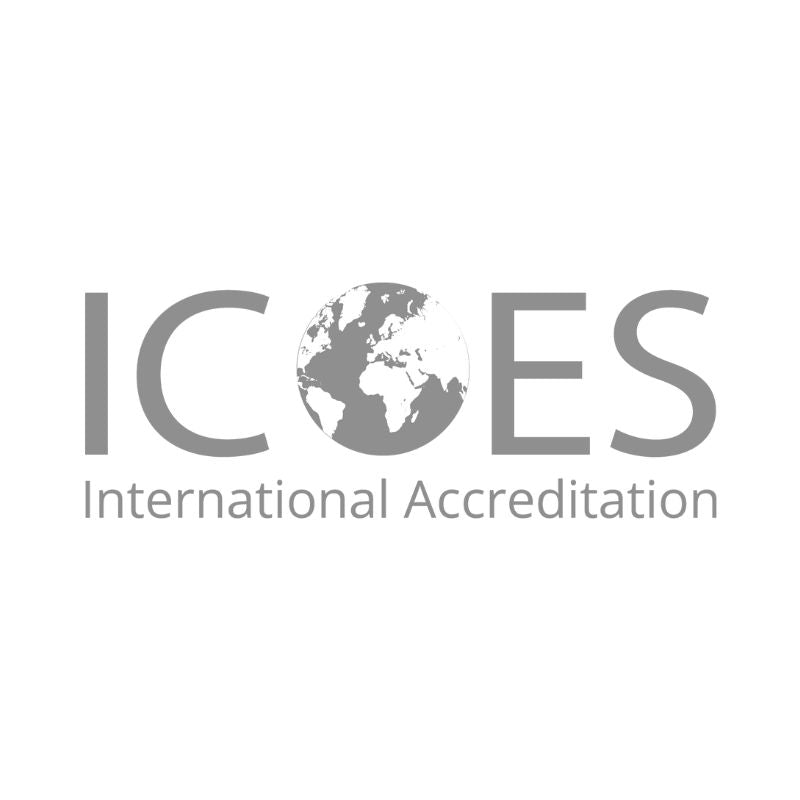 Internationally Accredited Business Academy
The only internationally accredited training program for permanent jewelry businesses.
Learn More